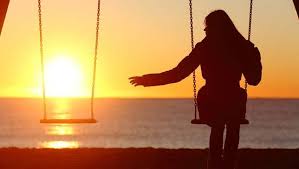 And Ish-bosheth sent and took her from her husband Paltiel the son of Laish. But her husband went with her, weeping after her all the way to Bahurim. Then Abner said to him, "Go, return." And he returned. 2 Samuel 3:15,16 
Written by Michael Herbert
Ishbosheth sent and took Michal, Saul's daughter from her husband. King David was married to her in (1 Samuel 18:26-28), but Saul took her away to spite David (1 Samuel 25:44). Whatever the case David already had 6 wives and other motives for wanting her back and love was not one of them. Michal found love and married a man by the name of Paltiel. . Love is a tricky emotion for many. We do not know until the love is threatened how we may act or what we may do.
As for Paltiel he found the love of his life. He was attached to her as they became one. Michal was not just another woman he could have added to his collection but instead, she became his whole life. As seen by his reaction to David having her carried away she was everything to him. What a tragedy for him along with Michal. Their lives had started out fresh from the deep wounds from the past. They were to embark on a new beginning to make wonderful memories together for a lifetime. Paltiel found the love of his life. He was ready to spend the rest of his life with her.
Nowadays of love is called financial love. It will last as long as states are financially sound. When things go astray and the money no longer comes in and financial hardships set in it is easy to pull the plug. There's also a love that is convenience love. We really don't love each other but it is a convenience to be able to stay together to save money. These are not the form in which God created the institution of marriage. It is no different from King David wanting Michal back. Paltiel knew what real love was he followed it. It wasn't a token relationship but sincerely based on love. He knew what it was like to have the love of his life ripped from his arms. I'm sure he begged while his wife was being dragged away for her to come back. But to no avail. Greater love has no one than this than to lay down one's life for his friends. John 15:13 True love is a hard fought battle that both husband and wife have to engage in and ordered to see victory. I have seen the scars of a man and woman who tried so hard to keep the marriage together or a relationship only to see it fall apart. I know what it's like the bag God to have the woman of my life return. But to no avail. Remember these words of the Apostle Paul and forever keep them in your heart.
And now abideth faith, hope, charity, these three; but the greatest of these is charity. 1 Corinthians 13:13