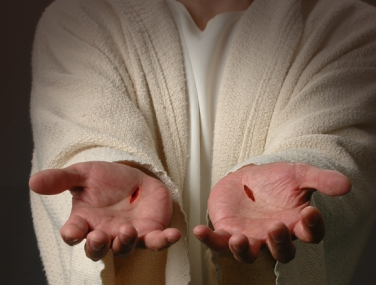 The Torn Veil
.And, behold, the veil of the temple was rent in twain from the top to the bottom, Matthew 27:51
Back in 1997, Ella became a customer of mine at a former job I had. She was an elderly African American lady who lived in the heart of Brooklyn, New York. She often spoke about how her living conditions were not the best, but God kept her safe. Ella was a member, if my memory recalls, of the famous Brooklyn Tabernacle Church. Initially, I did not know she was a Christian, however, it did not take long before the warmth of Jesus she radiated came through the phone. She had a heart of gold. I had been saved only five years and wrestled with many fleshly things that I was convicted of, by the direction of the Holy Ghost, to change. One day I really needed an answer to prayer, so I frantically called Ella for prayer, only to find her number was disconnected. "What do I do now", I cried out loud?
The Lord revealed to me that I should stop relying on Ella for answered prayer, but, rather, lean on Jesus. I realized in my young Christian walk that I'd put Ella above God when I needed prayer. I remember going before the Lord and saying how sorry I was for not seeking Him first. There was no doubt that God had used Ella greatly in my life, but there came a time when God wanted me all to Himself. God often uses humans to answer prayer. He even calls us to pray with others for our needs, Confess your faults one to another, and pray one for another, that ye may be healed. The effectual fervent prayer of a righteous man availeth much. James 5:16 Asking others to pray for you is great, however, the Lord says "Did you come to me first?" Ella became a person we just gravitated towards for prayer because we knew her in the flesh, yet there is a Holy Trinity waiting for us to trust them, and call upon their names for answering prayer
.And, behold, the veil of the temple was rent in twain from the top to the bottom, Matthew 27:51a. Under the Mosaic law, only the designated High Priest was allowed to go into the innermost secret chamber of the Temple called "The Holiest of Holies". The veil separated the High Priest from the rest of the people. The veil was said to be six feet in depth. The temple workers would tie a rope to the ankle of the High Priest and place bells on his feet as he went into the "The holy of Holies'" to make a yearly sacrifice for the people with an unspotted animal. If for some reason, the High Priest had known sin in his life, he would die before the Ark of God. The Temple workers were not allowed behind the veil, so they would pull the rope in order to get the High Priest out from the inner court. When the Temple workers couldn't hear the feet of the High Priest jingle, they knew something was wrong. No one dared to go behind the veil, knowing they would die. Many religions point to a highly religious person to do the praying on their behalf. Some religions even allow what are called indulgences, which give you the ability to sin and have your sin debt forgiven for a fee. The high religious ruler goes to the Lord on your behalf to make all good. The Bible does not state that is true. It is merely made up through the traditions of men. The Significance of the veil that was ripped in two at Calvary is that mankind no longer needs to go through a third party religious ruler in order to talk to God anymore. Because of the cross, we now have direct access ourselves, thanks to Jesus. Having then a great high priest, who hath passed through the heavens, Jesus the Son of God, let us hold fast our confession. For we have not a high priest that cannot be touched with the feeling of our infirmities; but one that hath been in all points tempted like as we are, yet without sin. Let us therefore draw near with boldness unto the throne of grace, that we may receive mercy, and may find grace to help us in time of need. Hebrews 4:14-16 AVS
In the Old and in the New Testament, the Lord has always wanted His people to pray to Him. In the Old Testament the prophet Jeremiah records, "Then you will call upon me and come and pray to me, and I will hear you. You will seek me and find me when you seek me with all your heart. I will be found by you, declares the Lord, and I will restore your fortunes and gather you from all the nations and all the places where I have driven you, declares the Lord, and I will bring you back to the place from which I sent you into exile. Jer. 29:12-14 ESV God has always wanted a relationship with His creation. Like any good Father, the Lord loves us to come for Him and ask. "If you then, being evil, know how to give good gifts to your children, how much more will your Father who is in heaven, give what is good to those who ask Him! Matthew 7:11 The Apostle Paul states it this way, Do not be anxious about anything, but in everything by prayer and supplication with thanksgiving let your requests be made known to God. Phil 4:6 Because of Jesus' sacrifice on the cross, we no longer have to go through a man or woman to let our needs be known. In fact, the Lord calls to ask and give Him the ability to answer our prayers. God should be the first one we ask, in prayer. Others can join in when the request is being made known, and together, we can sound like a symphony before God. Prayer partners are invaluable. Trusting another person with your most personal prayer needs is amazing … but the Lord says, "Seek Me First!"
In this year, as times grow darker and darker, and many Christians will love on a made-up Easter Bunny with colored eggs, remember there is a God who died for you on a tree, so we do not require a priest, but can come to him directly, now that the veil is torn in two. Remember there is a God who has and will do great things, if we put HIM above the things of this life.