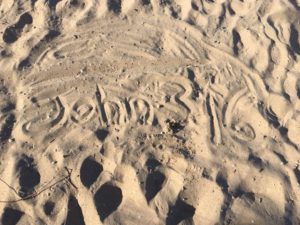 "No," said Peter, "you shall never wash my feet." Jesus answered, "Unless I wash you, you have no part with me."
John 13:8
Humility
Written by: Michael Herbert
It was common for the disciples not to understand what Jesus was demonstrating, just like many today they see things being demonstrated ,but because they do not understand they object and say "never". Jesus showed love to these even though they were consistently not getting it. You and I too will find those in our sphere of influence who do not get it either. Love them with as much grace as you can, knowing eventually they will get  it. Now is just not the time.
I ran into a lady 4 years after I left her church. At the time she was a baby Christian and I was teaching on some deep concepts of prayer. She said to me, you know when you were teaching on prayer? I said why yes. She said it was recently that she lived out my teaching on prayer from years ago. If what you are teaching is the truth they will get it in time.
After Jesus explained to Peter what he was doing.  I have set you an example that you should do as I have done for you. Very truly I tell you, no servant is greater than his master, nor is a messenger greater than the one who sent him. Now that you know these things, you will be blessed if you do them. (vs.15-17) It wasn't that Peter denies what the Lord was doing inside of him. He simply needed an understanding to which spurred him on to say, "Then, Lord," Simon Peter replied, "not just my feet but my hands and my head as well!" (vs.9) He was saying to Jesus that he didn't want to miss out on anything he was doing. His love for the Savior was apparent. All the disciples need to learn that servant hood requires humility. If the disciples were going to make it in live they would need to be humble. You and I are no different. We are called to be servants, but our servant's role is quickly gone away if it's done in pride. That is why Christ tells us we must lose our live for his sake. We can accomplish many things with Jesus, but nothing everlasting without him.