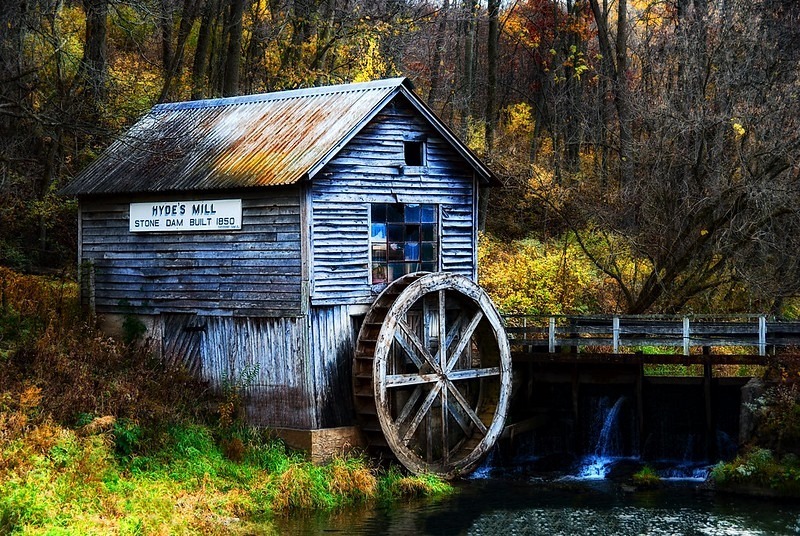 Written by Michael Herbert
Throughout all of time mankind has asked the question why am I here? Why did God create me? and what is my purpose? All these are valid questions that every man and every woman asks and yet many will search all their life to define that answer. It is only when they surrender to the Lord that they find the real reason for their existence. Many Christians struggle to find the same answer that non-Christians seek even though we are given a blueprint with all the answers.
In general, mankind sets out on their journey trying to piece together a roadmap that will lead them to success, that will find them happiness. And although they try their hardest they never really achieve the fullness of what they are chasing after. There is a measurable level of success that each one can point to and they can look back and understand what they did in order to achieve those goals and yet there's always a mystery. The question is what if?
We are driven by many factors. Some of which are taught and some that are instinctive. There are people who may be well-intended that press their option on you as if you have no choice and your choice has been made for you. I remember reading several articles that people at the end of their life claim they never were able to do what they wanted to do because they were so driven to do by what other people wanted them to do or expected them to do. And these people live unfulfilled in their life because they were dictated to and never had the ability to make their minds up for themselves. There is a point where this is good however much counseling has led to a confused life.
Of course, we have many influences both good and bad because we are rebellious by nature. We find that all too often we've become a person who mimics the desires of other people and the success of other people that we'd never become our own person. Many people's lives become like two cars driving aimlessly in a parking lot with no direction and can't find their way out. It almost like luck or fate controls our destiny. I am glad Jesus offers us more from his Sermon on the Mount. Jesus offers us an absolute way, for example, the verses that lie before our key verse. "Therefore do not worry, saying, 'What shall we eat?' or 'What shall we drink?' or 'What shall we wear? For after all these things the Gentiles seek. For your heavenly Father knows that you need all these things (vs 31,32) Jesus says the people will worry themselves to death fretting about everything in life that there is no permanent answer to the worries of this life. Jesus insists that it is imperative that we walk in faith. That there is indeed a way to live your life with meaning and purpose. that there is a direction that we can go that has proven results and that we do not have to wander aimlessly in life because the Lord himself has said that he will guide us. But the question remains, are we willing to let God whom we cannot see rule and reign in our lives? Every society and every country has laws to follow. There are also rules set that must be enforced. Along with that, there are the laws of Nature and Nature's God. There are laws of science and laws that dictate how we should act in life. And then there are God's laws.