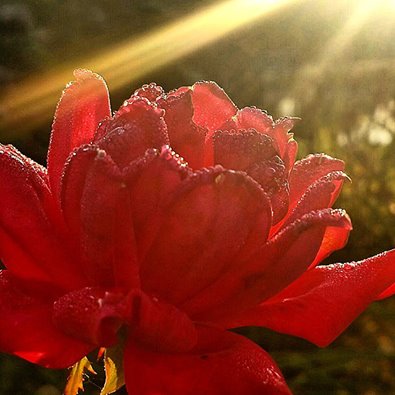 By no means am I an expert in building houses, but I am an expert in emotions. I know just a little bit I've learned here and there to know some basic trues. One thing stands out as you think through the process of building anything or starting any project. The foundation is the most critical part of something that we build whether it is a house or an idea we wish to put into play. Everything else is added on to the foundation. As you all know if the foundation was not built in accordance to the plans the house will fall apart or the idea you have will crumble apart. in a like manner, the believer who doesn't have their emotions under control faces the same disastrous outcome. We find in building our lives upon God's word allows us to have our emotions build on a foundation of Jesus On the surface the idea of surrendering your emotions to Christ may appear to be easy, but as I know it is easier said than done. For which of you, intending to build a tower, does not sit down first and count the cost, whether he has enough to finish it Luke 14:28 NKJV It cannot be overstated too many times when emotions when they are under control of the Holy Spirit's direction can be a very powerful tool in God's quiver. Left unchecked, however, the emotions of a Christian can instigate many difficult times ahead.
At first when the believer is a babe in Christ their entire life of emotions was shaped out of trials and experiences. God now wants to take those emotions and mold them into a wonderful gift that will be a blessing to others. In order to accomplish, that He needs to work in our life precept upon precept, precept upon precept; line upon line, line upon line; here a little, and there a little vs 13The devil seeks to bring confusion to our minds and the way he does that is through our emotions. His success rate of confessing you is all wrapped up in how much you've grown in the Lord. Whereas you are newer in Christ your emotions are just getting under way from being changed. In the mature Christian, their emotions have been all but sheared and the enemy of your soul and mind has to work harder to get us emotionally mixed up.
No one who becomes a believer all of a sudden knows the Bible nor do they know how to mature their emotions by themselves. The child of God who is willing to submit to God's word will find as they grow spiritually precept upon precept, precept upon precept; line upon line, line upon line; here a little, and there a little vs 13 Then you grow in your walk with God and as the Holy Spirit works in your life guides your emotions with the peace of God. Great peace have they which love thy law: and nothing shall offend them. Psalms 119:165Why because is able to educate your mind on how He is in control when situations come up. Jesus proves and convinces your mind on the truth of a matter. The Holy Spirit is able to condition the mind through trial after trial that God will take care of things. When you gain, the nature of God, you then place yourself in a position to step back when adverse timers come to know, God did it for me this time and i choose to trust him again. As we grow in the Lord and mature in his ways we set ourselves up to handle harder and harder challenges. I have often said that if we knew the end of life's journey our Christian walk would take us in the beginning; we would run away and say, "no way can I live through that!" We find in our own strength we cannot handle our emotions well, but with God, in control and as we build upon a firm foundation of Jesus we can overcome. Things that have successfully attacked my emotions in the past, I am excited to say many things no longer touch my emotions.
The difference between a mature Christian who tends to be emotional versus a new Christian who is emotional is the Lord's working in us day by day a little by a little in order to refine us. The refining fire of God burns away the nerves that want to fire away at will. The refining work of God stabilizes your life I will never forget thy precepts: for with them, thou hast quickened me. Psalms 119:93 God's word becomes an anchor for our soul. Out of control emotions become numb because their impact is no longer there. The more we walk with God the more the things of this world will fade. The same is true for those who are emotional. With God is having us on the Potter's wheel, he is able to remove the burr's that we have. God will often allow rough sandpaper people in our lives to smooth us as well. You may ask yourself if you will ever get your emotions under control. Allow God to mold you and read God's word to mature you. That he might sanctify and cleanse it with the washing of water by the word, Ephesians 5:26 It is only then we can start to see growth in our Christian walk. At times it may seem slow, but the reality is Christian growth is a marathon race, not a sprint. Allow yourself to grow precept upon precept, precept upon precept; line upon line, line upon line; here a little. vs.13