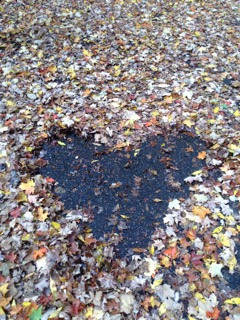 "Rejoice greatly, O daughter of Zion! Shout aloud, O daughter of Jerusalem! Behold, your king is coming to you; righteous and having salvation is he, humble and mounted on a donkey, on a colt, the foal of a donkey." – Zechariah 9:9
The Tide That Changes
As was foretold in the book of Zechariah Jesus would make his triumphant entry into the city of Jerusalem. "The next day the large crowd that had come to the feast heard that Jesus was coming to Jerusalem. So they took branches of palm trees and went out to meet him, crying out, 'Hosanna! Blessed is he who comes in the name of the Lord, even the King of Israel!'" – John 12:12-13 Jesus was celebrated and crowds roared for his entry. The crowds were laying down palm branches before him in the street. The sounds of the cheers of people ushering Jesus in the streets, loving him, worshiping him, and praying for him as he came through as the healer and as the great Messiah. People are recounting his miracles, how he touched so many people's lives and how he made such an impact in such a short time. The people loved him because he was not like the oppression of Rome and of the religious rulers.
Jesus knew that this was all short-lived and that it would only be a matter of days before the same people who claim to have loved him and worship would turn on him and would let a known murderer set free rather than him.
This did not take Jesus by surprise because before the foundations of the world he had already known that this was going to happen. As yet 100% man I'm sure he marveled how quickly the people went from loving him to wanting him crucified.
Our lives are a series of ups and downs. It's a continual roller coaster of either you're on top of the mountain or the mountains on top of you as Pastor Carter Colin once said. If there is anybody who understands the highs and lows of life it is Jesus. The Bible says that he is equated with all of our grief. If anyone surely knows the highs and lows of life it was Jesus.
He is despised and rejected of men; a man of sorrows, and acquainted with grief: and we hid as it were our faces from him; he was despised, and we esteemed him not. Isaiah 53:3. Jesus saw the delight of people as he was riding on a donkey into Jerusalem on Palm Sunday but yet he is fully aware of the pain and agony of the cross of Calvary on Good Friday.
No matter what we go through in life, no matter how hard things get, no matter how the roller coaster of emotions may roll inside of our hearts yet there is one who understands totally beyond the worst we will ever experience what it's like to be able to go through those emotions. We can take comfort that our Jesus knows what we're going through and that is able to identify with our pain
.
Jesus himself, went through highs and lows even in ministry, dealing with his disciples. There were many moments of highs and absolutely times Jesus must have thought I wonder if these guys are ever going to get it. Yes, Jesus hung in there and loved them all the way to the end. We too can become overwhelmed by our circumstances by the things that are going on in their life but we could always take heart that our God, our Lord, and Savior is fully aware of our circumstances because he has walked the walk.